Threshing Floor Energy, Inc.

Turn on the light

and switch to corn heat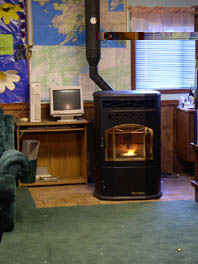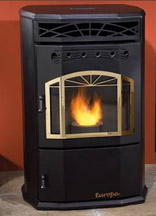 The Europa is the first product developed using Greenfire technology. It is a home heating stove which can burn

wood pellets, corn or wheat.

Environmentally Friendly

        & Saves on Heating Costs!

Paromax offers patented, international award winning technology that burns natural bioenergy materials, does not contribute to climate change and will reduce your heating costs. Greenfire, developed by Paromax, is leading the way towards long-term environmental stewardship and reducing our reliance on traditional energy sources.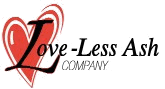 WOOD & AGRO PELLETS & MOST WHOLE GRAINS INCLUDING WHEAT, BARLEY, RYE, FEED CORN

AUTOMATIC 12VDC BATTERY BACK UP ELIMINATES SMOKE SEEPAGE & POWER INTERUPTIONS

PRODUCES 35% MORE ENERGY FROM EACH POUND OF FUEL

AUTOMATED HIGH ASH REMOVAL AUGER SYSTEM

HEATS A SINGLE ROOM OR OVER 2,500 SQ FT

NO SMOKE OR FLY ASH DEPOSITS ON OUTSIDE WALLS

LOWEST MAINTENANCE UNIT ON THE MARKET

EXHAUSTS THROUGH 3" DIRECT VENT

NO OUTSIDE AIR IS NEEDED (except for mobile homes)

NO CREOSOTE

Europa      75 

Height        40.5"

Width         26.5"    

Depth        24"       

Flue Size   3"       

Weight       305 lbs

Hopper       75 lbs